You're one step closer to joining a community of over 100,000 mamas
Pelvic health recovery
supported by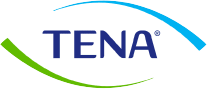 Don't worry, you wont be charged anything now. We ask for your payment details upfront to keep our community free of spam users and to reduce the risk of fraud. This helps to keep MUTU a safe space.
When you sign up today you get 10 days free and your payment method will be charged after your free trial unless you cancel during the trial period. You may cancel at any time in the trial period, and no payment will be taken.
During your trial you will have access to the first 4 Modules of the MUTU program, as well as the private community, and selected bonus content. The remainder of the program will be locked until payment is made.
You can view our full terms of sale here.
Shop with Confidence
Your orders are safe and secure with us!
Your Cart
Monthly MUTU System× 1

$

28.00

/ month with a 10-day free trial

$

0.00
Have a coupon? Click here to enter your code
Subtotal

$

0.00

Total

$

0.00

Highly Recommend MUTU I started MUTU about 9 weeks ago, when I was 7 weeks postpartum. One of my big reasons for signing up was to feel better about my body – stronger, fitter and "more normal". After giving birth I felt like my body was a stranger to me. I'm now in Module 7 and am feeling so much better! My back pain has gone and I feel so much more comfortable in my body again. I'm still working on things but I'm celebrating that I've packed away all my maternity clothes now, and I can fit in my pre-pregnancy jeans!!! (only just 😜). Looking forward to seeing what else will happen in the next 6 modules!

Best postpartum physical recovery Best postpartum physical recovery system at an amazing price. 3 months postpartum I paid almost 3x the annual cost of mutu to go to an in-person 6 week postpartum class (with a 3 month old in tow!) it just wasn't enough and was so stressful trying to get there with my baby. Now I'm almost on year two with mutu and my body has recovered amazingly. My posture is even better - I'm not as hunched as I used to be. I feel strong and so grateful to have found mutu. I can do it regularly on my schedule in my home and see and feel results. It's really helped me embrace being the woman motherhood makes of us!

My experience with mutu has been a…blessing My experience with mutu has been a blessing. My goal was to strengthen my pelvic floor and this course helped tremendously. I've learned a new skill,how my breathing and body should work together. I took my time, I adjusted little by little and feel more in tune with myself. I love love love this program and am so thankful for the people who put this together! Thank you 😊